Groundbreaking news from the world of English learning for 5 to 12 year olds: ELT Songs and Vision Education are taking English for kids to a whole new level with the "Planet Pop" learning platform. By joining forces, we are opening up a completely new language galaxy for children and young people. Studying English for kids thus reaches a new dimension, making language learning an unforgettable experience.
Who is behind Planet Pop?
Planet Pop is the innovative partnership of two startups that aim to revolutionise language learning. The ELT Songs team has produced hundreds of songs and videos for the top five ELT publishers. Vision Education contributes many years of experience in language learning technologies.
Ultimately, phase6 – the technology behind Vision Education's platform – offers the only app in Germany that delivers individualised vocabulary learning for all leading language books, through its close collaboration with the leading German textbook publishers.
Have learning materials arrived in the 21st century?
Teachers know it, parents too: kids can spend a lot of time on YouTube or Netflix, but as soon as they arrive at school, their concentration can vanish after a few minutes of lessons.
"As a father, I have dealt with this issue very intensively. I took my son's feedback to heart when designing Planet Pop," says Jake Carter, CEO and Founder of ELT Songs. Most English materials and learning methods in the 21st century have not been brought up-to-date and are not adequately geared to children's interests.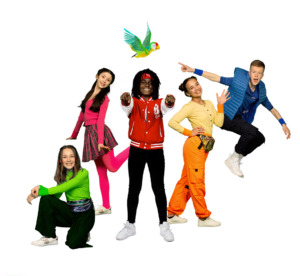 Learning 2.0 – Update for language teaching in primary school
Kids want to be motivated and involved in lessons. When this happens, their brain cells are activated and their learning is anchored in their long-term memory.
This methodology is the basis for the new Planet Pop learning platform. Exciting content such as English games for kids is known to arouse children's curiosity and improve their attention, also increasing the motivation for learning. The good old motto applies here: "Tell me and I forget; teach me and I may remember; involve me and I learn."
Instilling a hands-on mentality in children is the best way to achieve incredible results – both in online and offline classrooms.
Successful concept: English teaching meets new-generation entertainment
Vision Education's globally-recognised English curriculum, translated into music videos, creates a fully immersive learning experience supported by extensive learning materials. Its impact lies in interactive and gamified learning. In addition, the learning method is based on scientifically-proven principles of language acquisition, which prove that music-based learning works and motivates. Thus, language learning has also arrived in the 21st century.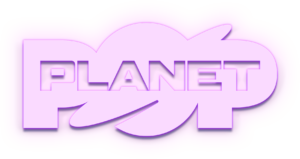 What does the learning content include?
The learning content of Planet Pop is made up of various exercises. Learners are offered conversation exercises, pronunciation aids, grammar tutorials, music videos, vocabulary raps and karaoke. The different tasks reinforce the learning effect and multiply the fun factor. Planet Pop is designed for young learners studying at CEFR levels Pre-A1 to A2. This corresponds to the levels of the Cambridge Young Learners Curriculum. Planet Pop takes English vocabulary for kids to a new galaxy of English learning, featuring 126 units, 816 videos and a variety of interactive exercises.
Digital and analogue learning
In addition to the digital platform, the Planet Pop concept also includes workbooks for students and teachers, written by renowned authors from the language education industry. For teachers, worksheets and lesson plans can be downloaded directly from the platform at all times. In addition, the Planet Pop universe offers teacher training videos on various topics to support both teachers and learners in the best possible way.