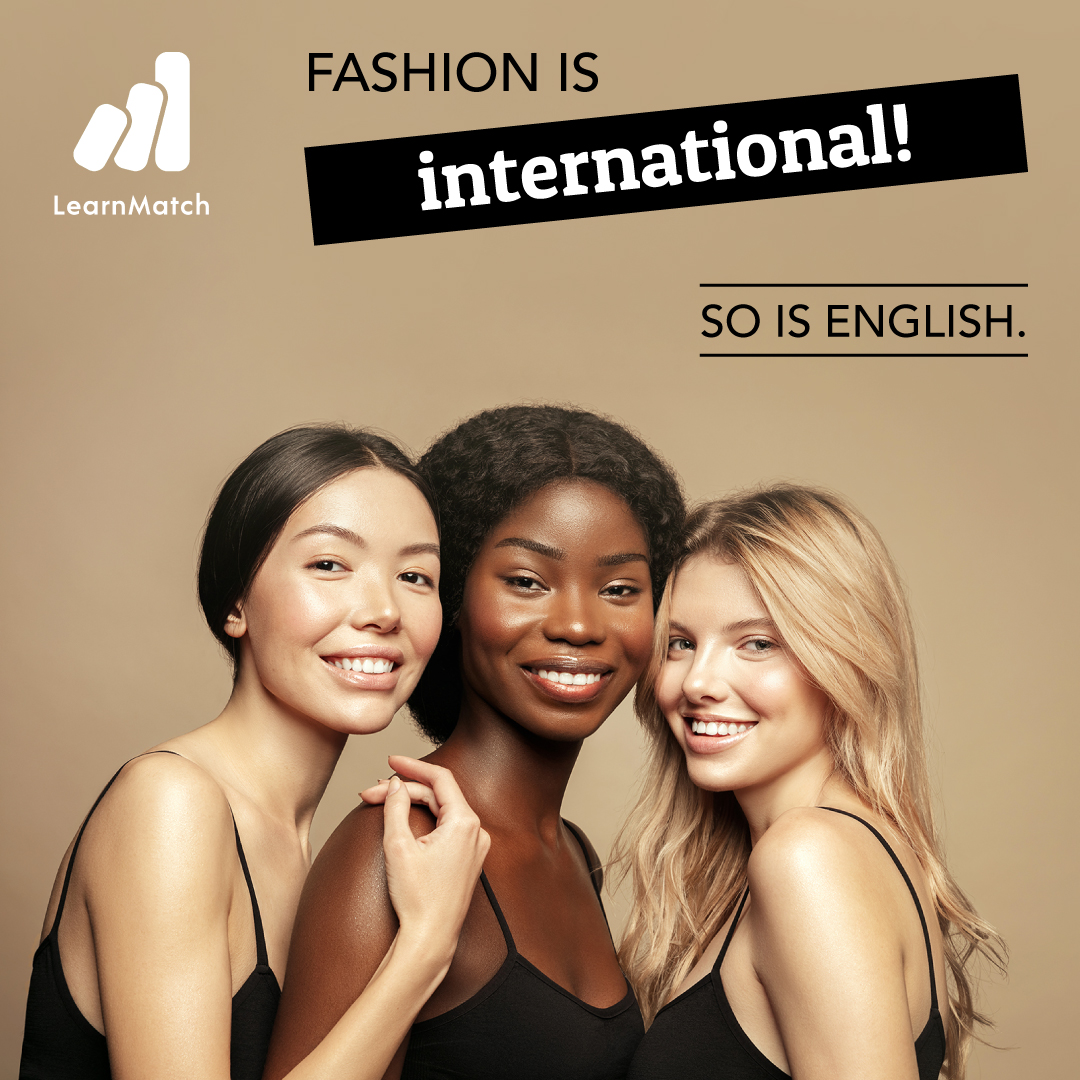 International cooperation between ModelManagement.com and LearnMatch has resulted in an innovative concept called "English4Models". A common goal is to ease communication between agencies, clients and colleagues. The elimination of language barriers and the development of an industry-specific vocabulary ensures more successful castings and thus successful international careers. A collaboration between the revolutionary online model community from Barcelona and our language learning app is thus forging a new path for interest-based language learning.
What does a model need in the 21st century?
The modelling world is more diverse than ever. All the models of today need not only great charisma and other prerequisites, but they also need an understanding of the business of modelling and the main language of the industry – English. Moreover, the fashion industry has always struggled with the recurring problem of the lack of English skills of many of its up and coming models.
A considerable number of careers fail due to insufficient communication between international companies and models. ModelManagement.com and LearnMatch have addressed this problem to render it easier for newcomers to enter and thrive in the fashion industry. Established models can also benefit from this concept. They are enabled to refresh their English skills and fill in knowledge gaps relating to the Dos & Don'ts of the fashion industry.
What does the English4Models content include?
English4Models includes vocabulary specific to the fashion industry as well as general industry knowledge. In addition, users have access to specially produced videos produced by the Model Academy. These videos allow experienced models to accompany and advise those who are still unsure whether and how they dare enter the industry. Through the use of multimedia content, models are motivated to stay focused and continue to hone their skills. The content produced by the Model Academy is coordinated with learning content from the English4Models course. These two modules complement each other and are perfectly suited to deepen the learning of users. Successful models reveal essential insights from their modelling experience. That way they help newcomers to gain a foothold in the modelling business.
With great English skills and stunning charisma, an international career must be round the corner. We are convinced that future graduates of the Model Academy and the English4Models courses will find many doors opening. Moreover, dissatisfied customers at castings will soon be a thing of the past.