Planet Pop is a language learning platform for children
The content of the Planet Pop platform has been developed by ELT Songs in partnership with LearnMatch. Aligned with the Cambridge Young Learners Curriculum, it has been created by top international authors and produced by industry experts! Find out how children can learn with 10x the fun and music and achieve better grades on Planet Pop's channel.
Try now
Comprehensive content
Our units for primary schools consist of 58 chapters with a total of 348 videos. In addition, there are amazing colourful workbooks with worksheets available both in online and offline versions.
A whole new learning experience
A new way of teaching English to first graders playfully, which is as easy as YouTube videos. It inspires children and parents all over the world. Children experience exciting learning adventures with Ruki on Planet Pop. Each learning unit is accompanied by the workbook.
10x the fun with English
Each chapter of Planet Pop content consists of six videos which include conversation exercises, pronunciation help and grammar help. Karaoke and vocabulary raps round off the learning experience.
KIDS LOVE RUKI
On Planet Pop there are many exciting stories to experience
and at the same time a lot of playful ways to learn English.
Test now
For kids
In addition to the website content on planetpop.com, there is also a wide range of work material with extensive content and exercises for children to do after school.
For teachers
New opportunity to engage students in the classroom and at the same time to become a part of our unique partner programme for teachers community.
Exercise sheets for pupils
For each learning unit, there is accompanying teaching material for students in the workbook, which can be ordered through our publishing partners.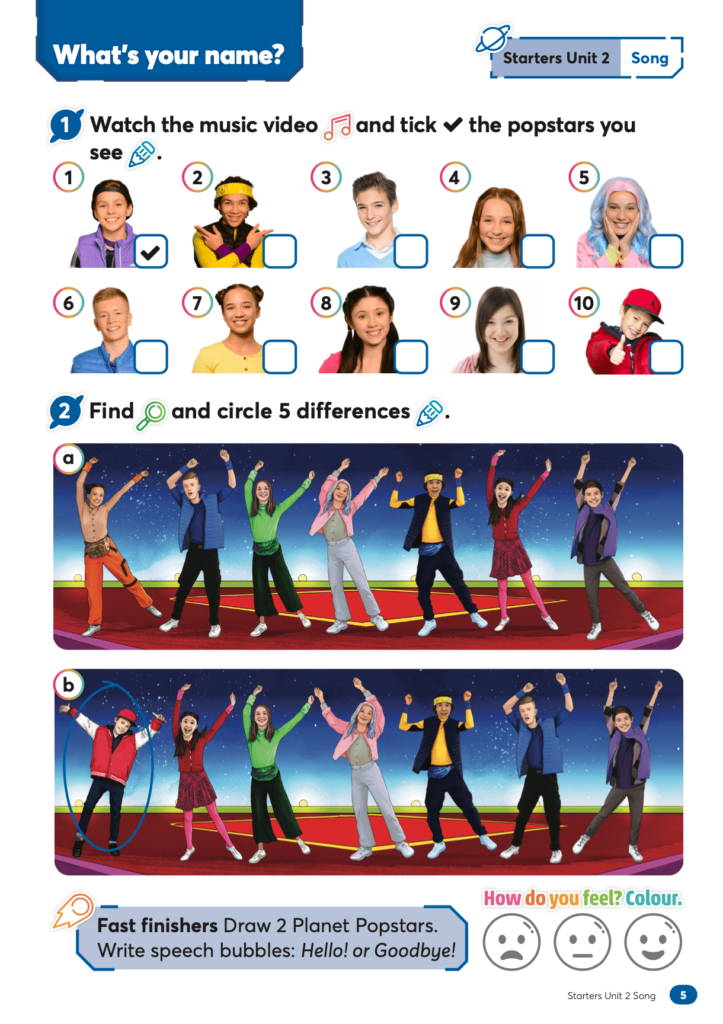 Additional material for every learning unit
For teachers and parents, there are accompanying resources for each learning unit. This can also be ordered through our publishing partners.