Dear LearnMatch friends,
We have good news for you again! Now it's official! A new big partner is on board!
And not just anybody! It is Germany's number 1 in building cleaning! We are proud to be able to provide our users with even more high-quality input in the mobile language learning app with Piepenbrock in the future. Thus the industry solution for technical German for building cleaning has found an enormously important customer with the will to improve their own internal communication and productivity.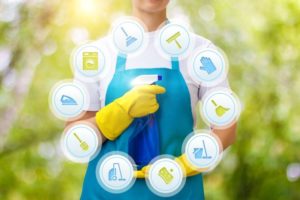 Hard facts about Piepenbrock
With 60 branches and around 27,000 employees at a total of 800 locations, Piepenbrock ensures satisfied customers every day in the maintenance, cleaning, facility management and security business segments. But also special competences such as DGUV inspections, winter services, energy management, clean room cleaning and green area maintenance belong to the first-class range of services. More than 12,500 customers use the clean services.
Sustainable action is a top priority
But Piepenbrock is more than just a cleaning company.  Piepenbrock also stands for sustainable action. The implementation of the "Piepenbrock Goes Green" environmental programme, the close cooperation with the Plan International Deutschland e. V. children's charity and the fact that the company has been bearing the "Ensured Sustainability" seal of the German private institute for sustainability and economy since 2014 are proof of this. Since 2019, Piepenbrock has also been involved in social projects and supports the Stiftung Deutsche Demenzhilfe.
We are looking forward to working with Germany's leading provider of cleaning services.