LearnMatch makes your holiday a dream holiday – in a particularly innovative way. How? It's very simple. No communication problems at reception, in the restaurant or at the hotel bar because staff have your language at their fingertips. LearnMatch has taken care of that and we count on your help to announce the good news to all hotels and restaurants. Why? So that soon every unique holiday experience runs smoothly. The best part? Never again having to explain with hands and feet that you need a hairdryer. And … never again having to worry about the waiter not understanding the food order. With LearnMatch, every business in the industry becomes a new tourist magnet. Why? Because tourists appreciate good service, and that includes the communication skills of the employees.
Tourism as an essential economic factor
With its new language learning solution for the hotel and tourism industry, Vision Education is breaking new ground! Our LearnMatch app is primarily designed as an international export product for countries in which tourism plays a significant role in the economy. The composition of the mother tongues integrated within the app is designed to match the needs of these locations.
The complete tourism industry solution
Within the two main sections, hotel and gastronomy, the new comprehensive set of vocabulary covers all areas, including topic blocks such as reception, housekeeping, service and kitchen. With more than 1,500 learning words and example sentences, our app now contains the most comprehensive technical vocabulary ever created for use within the LearnMatch Business App. The hotel vocabulary is made up of over 1,000 and the gastronomy vocabulary of over 500 learning words.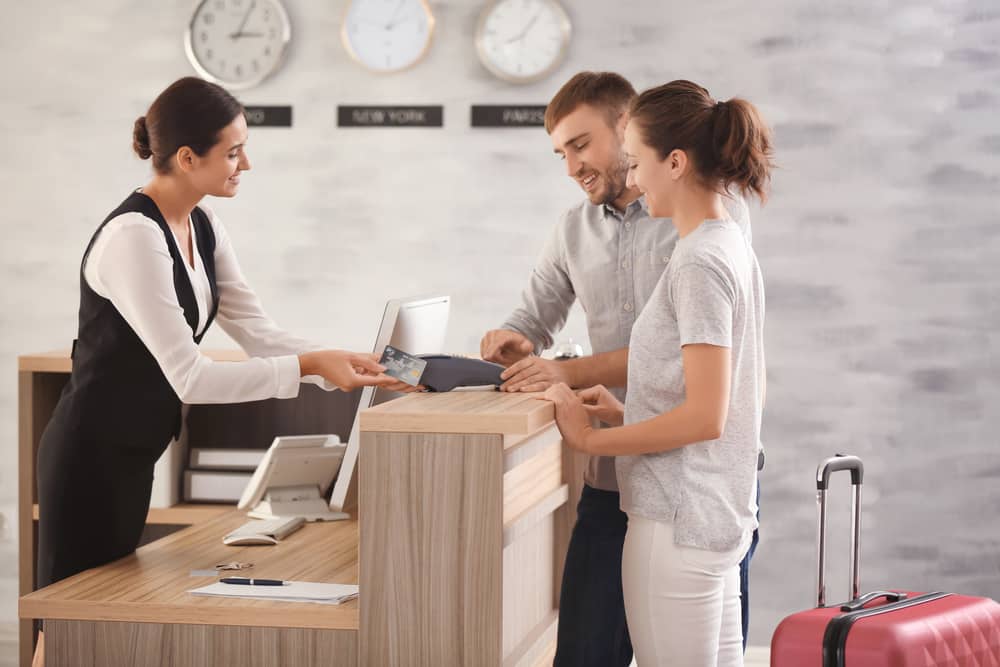 The hotel and gastronomy industry
Our two modules are available as either integrated or individual content, with the main learning languages being English and German. In summary, the tourism content is an international solution for countries where tourism is an important economic factor. Vision Education are bringing LearnMatch to countries such as Spain, Croatia, Italy, Greece, Turkey and Egypt. That way in the future, communication between holidaymakers and hotel and catering businesses can run as smoothly as possible. LearnMatch makes your holiday a dream holiday – effortlessly.
LearnMatch is reliant on WORD OF MOUTH. Please spread the news that we are coming to support the tourism industry with LearnMatch. Our hope is that the industry will soon regain its previous momentum and come out of the crisis reaching ever-greater heights.