Huawei Austria promotes LearnMatch in the AppGallery
Following its successful integration onto iOS and Google Play Store, LearnMatch will also be advertised in Huawei's AppGallery for all Austrian customers. The number of Huawei device users is growing rapidly worldwide. We are therefore delighted that our LearnMatch app is promoted in the Huawei AppGallery.
What is the Huawei AppGallery?
In March 2018, Huawei launched their own official app store – the Huawei AppGallery, pre-installed on all Huawei smartphones and tablets. The Huawei AppGallery provides access to a wide range of apps. It is used by more than 420 million active users globally on over 700 million Huawei devices every month. The AppGallery offers exclusive content, free welcome gifts, special in-game events, contests, raffles and rewards for users.
Features of the AppGallery
The Huawei AppGallery has five different functions including intelligent app selection, app rankings, a Smart Manager, a professional security system and exclusive gifts. The four-level detection mechanism ensures that all supported apps can be downloaded and used safely. Through the intelligent app selection, users are offered curated and varied apps covering many categories. Users are supported by advanced machine learning algorithms to find the right apps faster. The exclusive gifts are vouchers, discount coupons and VIP privileges for Huawei and Honor users only. The various app rankings update daily the most popular downloads, the best user ratings, the bestselling and trend apps. Especially games offered in the Gallery are optimized for Huawei and Honor devices. The Smart Manager allows users to conveniently manage app updates, app installations and installation packages, and to clean up storage space.
Think globally, act locally!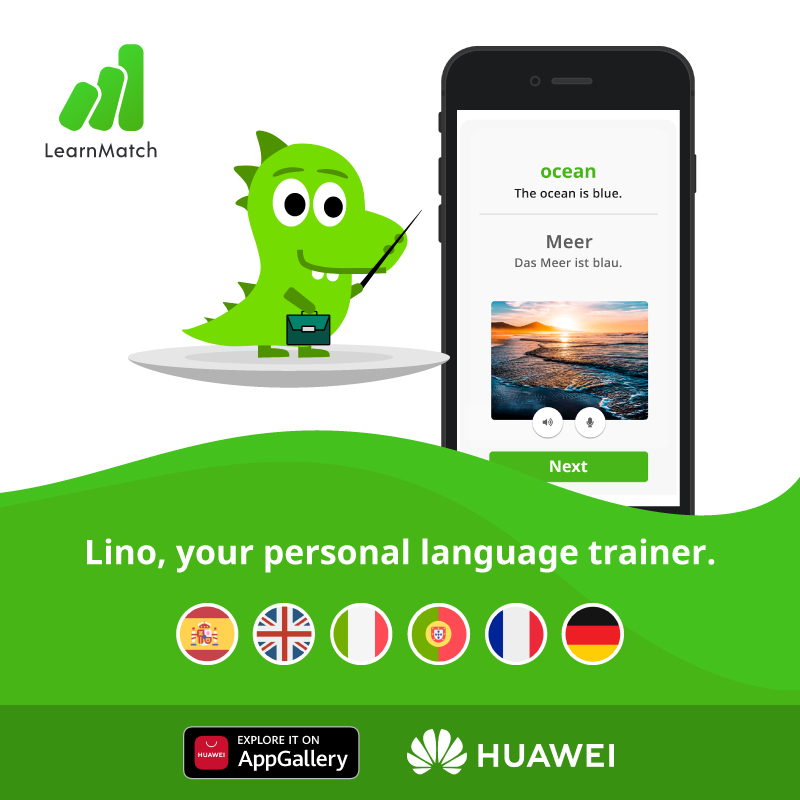 Under the motto "innovate and grow with us", Huawei are strongly committed to giving local apps and developers a prominent place in the Huawei AppGallery. We share the motto "learn where your passion is" with Huawei and are therefore looking forward to new Huawei users thanks to Huawei's promotion of LearnMatch in the AppGallery.
Sources: https://www.huawei.com/en/