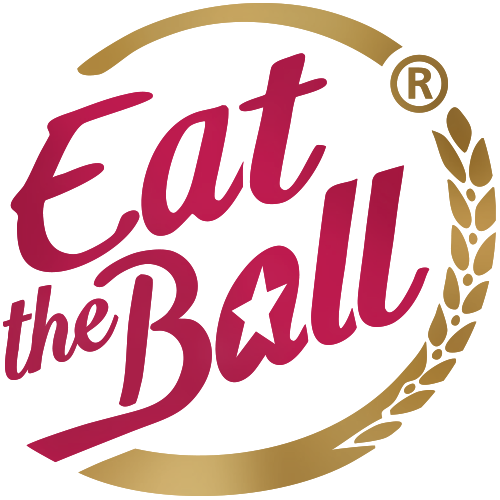 Eat the Ball – new generation bread
Don't play with your food, wasn't that what they said?
We love languages. But we also have other passions. Food. Good food. We really enjoy eating – big time. Eat the Ball means that we can now pursue this passion. Our new partner gets you salivating while also awakening your "hunger for languages". We're delighted by this cooperation!
What is Eat the Ball?
Eat the Ball is an innovative Austrian company based in Salzburg. In 2012, they launched the world's first branded bread, establishing a new category of functional branded bread at the same time.
How did it all start?
It all started in 2007 with a question: Why are there no real bread brands? The answer was sobering. Highly important foods, such as bread, are only marketed within generic categories. Marketing of genuine, distinguishable branded products with individual quality characteristics? Error 404, not found.
Who's behind Eat the Ball?
The question they asked in 2007 kept bothering Michael Hobel and Norbert Kraihamer. Their interest in bread and brands kept buzzing around their brains for years. In 2012, they decided to launch Eat the Ball in Austria. In 2013, they took their first steps towards Germany and the USA. Their goal is to establish the world's first real bread brand.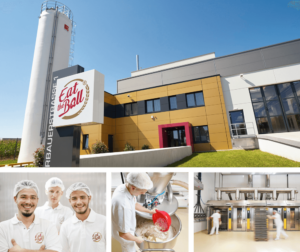 How is Eat the Ball bread made?
Eat the Ball is made using the innovative technology pro.ferment.iced®, which enables bread to be produced in special shapes. This is a patented production process that relies on slow cooking processes at low temperatures. It results in a completely natural bread from Austria that stays fresh for longer. Before Eat the Ball, there had basically been no recent innovations on the bread market. This is why EtB is also referred to as "new generation bread".
An important contribution to sustainability in the food industry
Bread is not particularly popular among today's generation. As a result, EtB would like to jazz up this staple food of years gone by, especially for their young target group. Eat the Ball's new bread-making technology is also making an important contribution to sustainability. The bread's shelf life is an important step in the fight against food waste: the patented production process makes bread that naturally stays fresh for longer and contains valuable nutrients.
We share the same vision for future generations. That is also why we wanted to collaborate with people whose values are the same as ours. We can't wait to see what the future has in store for us.